Back in June I went to South beach for the first time. It was an amazing experience. The beach was unbelievable, clear blue waters and soft sand.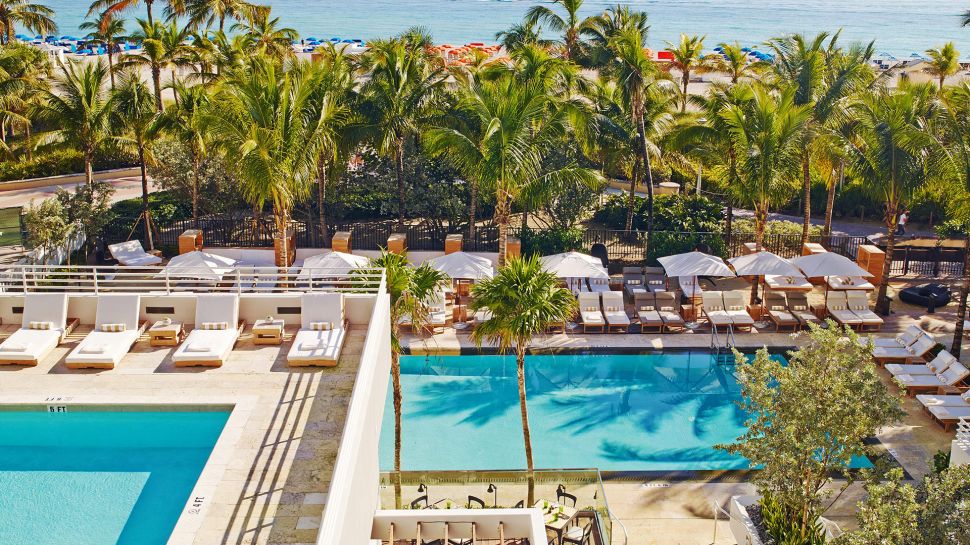 I stayed at the South Beach Hotel | Royal Palm South Beach Miami located in the art-deco district on Collins ave. It is a 4 star hotel & resort with 2 pools and a Jacuzzi. Although, I did reserve a room with a city view that I didn't get, my flight got in extremely early and they were very accommodating. I would definitely stay there again. They were right on the beach with a pathway just outside the pool, extremely convenient. They do charge an additional $30+ a day for resorts fees though.
The ideal location would be to stay on ocean drive, but everyone I know that has stayed on or close to there has had bad experiences. My friend stayed at one right on ocean drive (wish I could remember the name & find it too offensive to ask), but not only did her toilet keep over flowing but it was a very tiny room with not much of a view. The best thing about it was its location.
Some places I would recommend to go while in south beach: